To Celebrate 40 Years of Trading
HSM Engineering Ltd ran a customer competition to celebrate 40 years of trading.  The winner won a bottle of champagne and were able to choose a charity to receive £100.
and the winner is……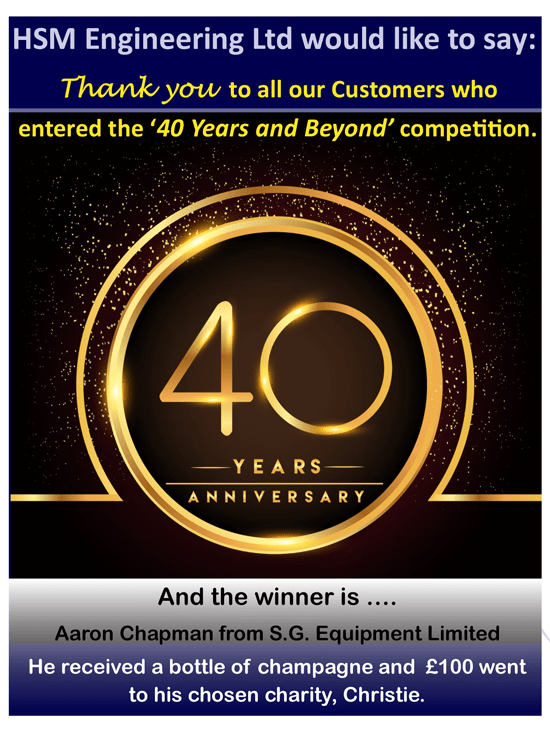 Aaron Chapman from S.G Equipment Ltd won the bottle of champagne and nominated The Christie as his chosen charity to receive the £100.  We received a letter of thanks from the charity.  The donation will go towards the Christie at Macclesfield.
Excerpt from letter:
Local businesses just like yours are making such a difference here at The Christie and continue to have a significant impact on what we are able to deliver to our patients.  This year with the help of our corporate supporters, we will continue to fund ground-breaking projects to ensure The Christie is at the leading edge of cancer care.  We are constantly striving to bring the best treatment, research and care to our patients and we simply could not do this without the generosity of our supporters so a massive thank you for your continued support!

Thank you once again, from all of the team at The Christie.